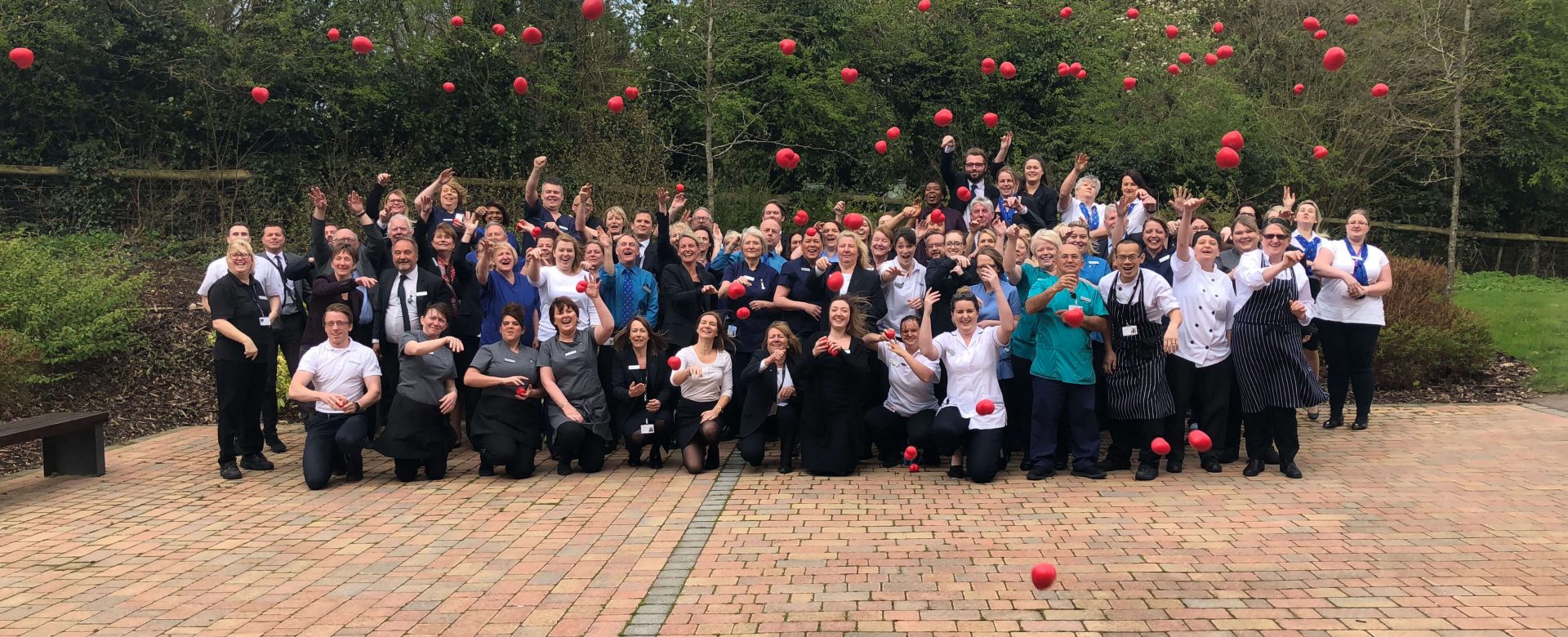 Life at KIMS Hospital
Make a change to your day, the KIMS Hospital way.
There are a number of reasons why life as a member of our team often exceeds expectations. Competitive salaries and impressive perks are a given. But it's not just the standard employment benefits that make us different; we listen to our staff, we care about their views and build our hospital service with them considered.
We go to great lengths to make our staff feel valued by acknowledging their hard work through schemes like our Values Champions, where staff can nominate an individual for the way they have embodied our values to positively impact a patient. We were incredibly proud that this was formally recognised at the Kent Excellence in Business Awards (KEiBA) 2018, where we were awarded Employer of the Year.
Positive attitudes can make a huge difference to your day. That's life at KIMS Hospital.
My work life balance is better and emotionally, I'm happier than I've been in years.
This hospital is on a journey and every single one of us is on the bus.
I've got my life back. I like the people I work with and I love the environment.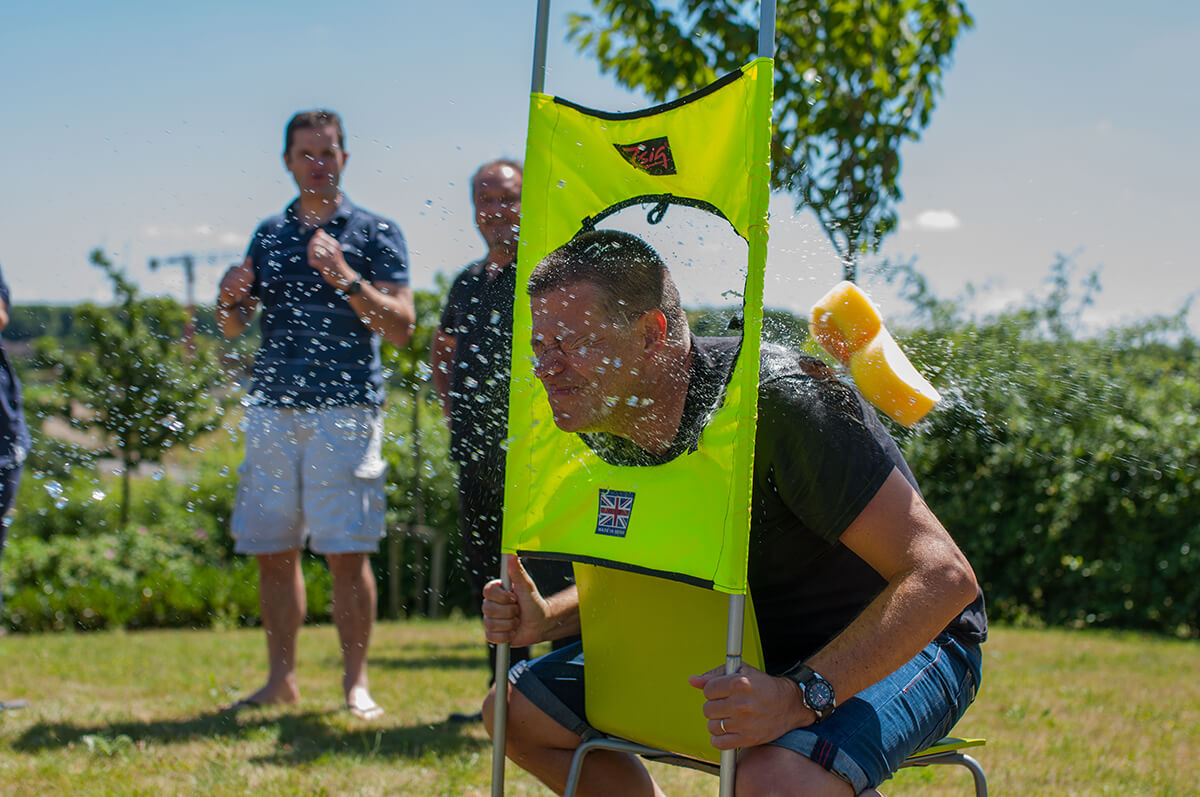 Charity and Wellness Activities
As the fibre of our hospital, staff wellness is of paramount importance. We have a number of initiatives that help us focus on health and wellbeing, including regular wellness days featuring heart checks and advice on travel, exercise and diet. We also run yoga sessions and pedometer challenges, which encourage our staff to work together to tackle a walking target.
Our staff forums are a great opportunity to open up and share views and opinions, including the nomination and choice of a charity of the year. The chosen charities (such as a local hospice) are close to the hearts of our staff and receive the proceeds of any fundraising events. Events that have previously included a "Cycle to France" challenge, Macmillan Coffee Mornings, the KIMS Olympic torch, quiz nights and cake sales. We also support work-life balance through regular fun days which are open to all staff and their families.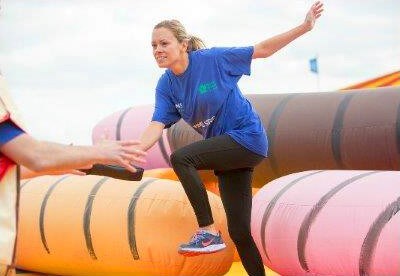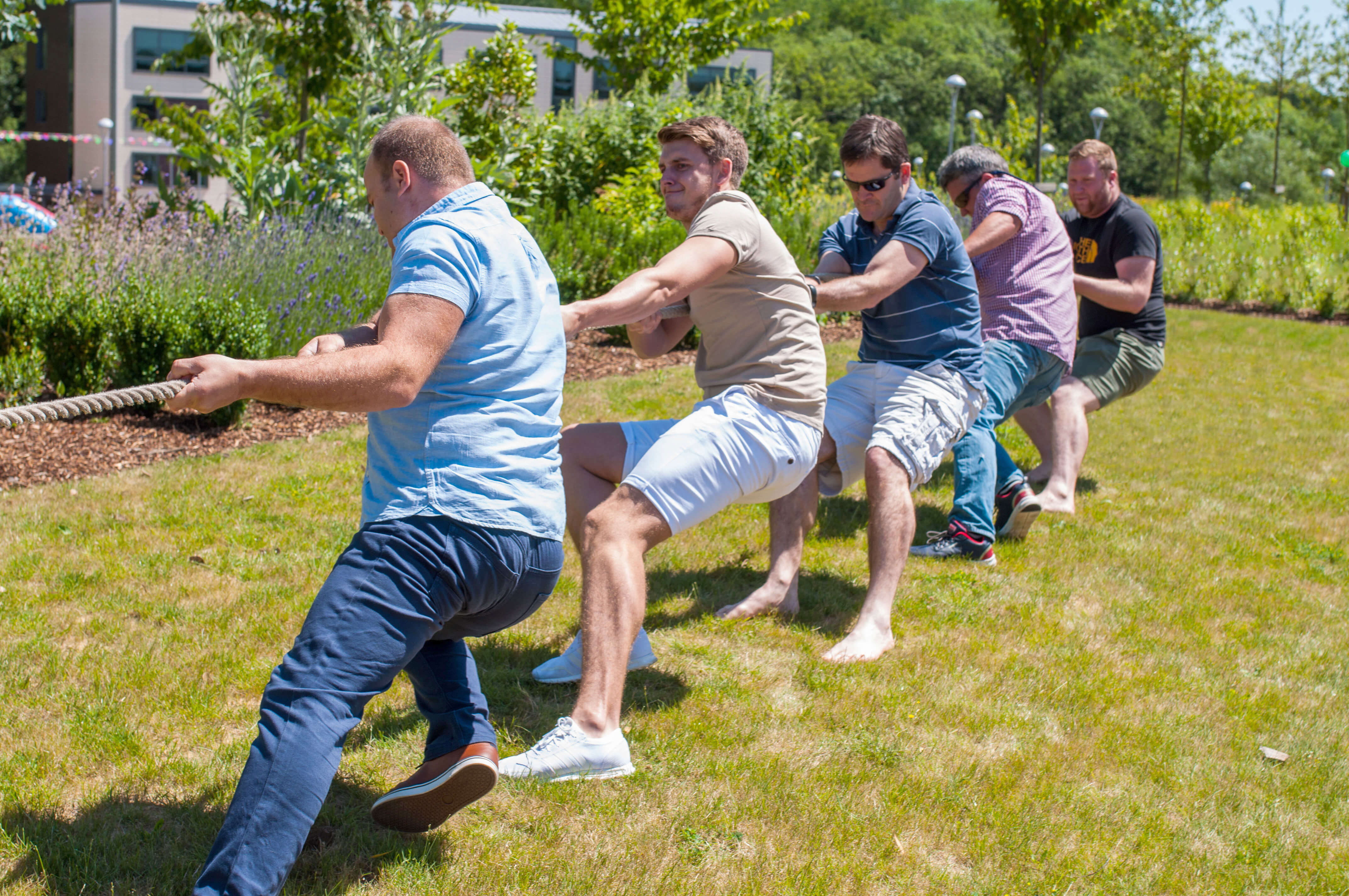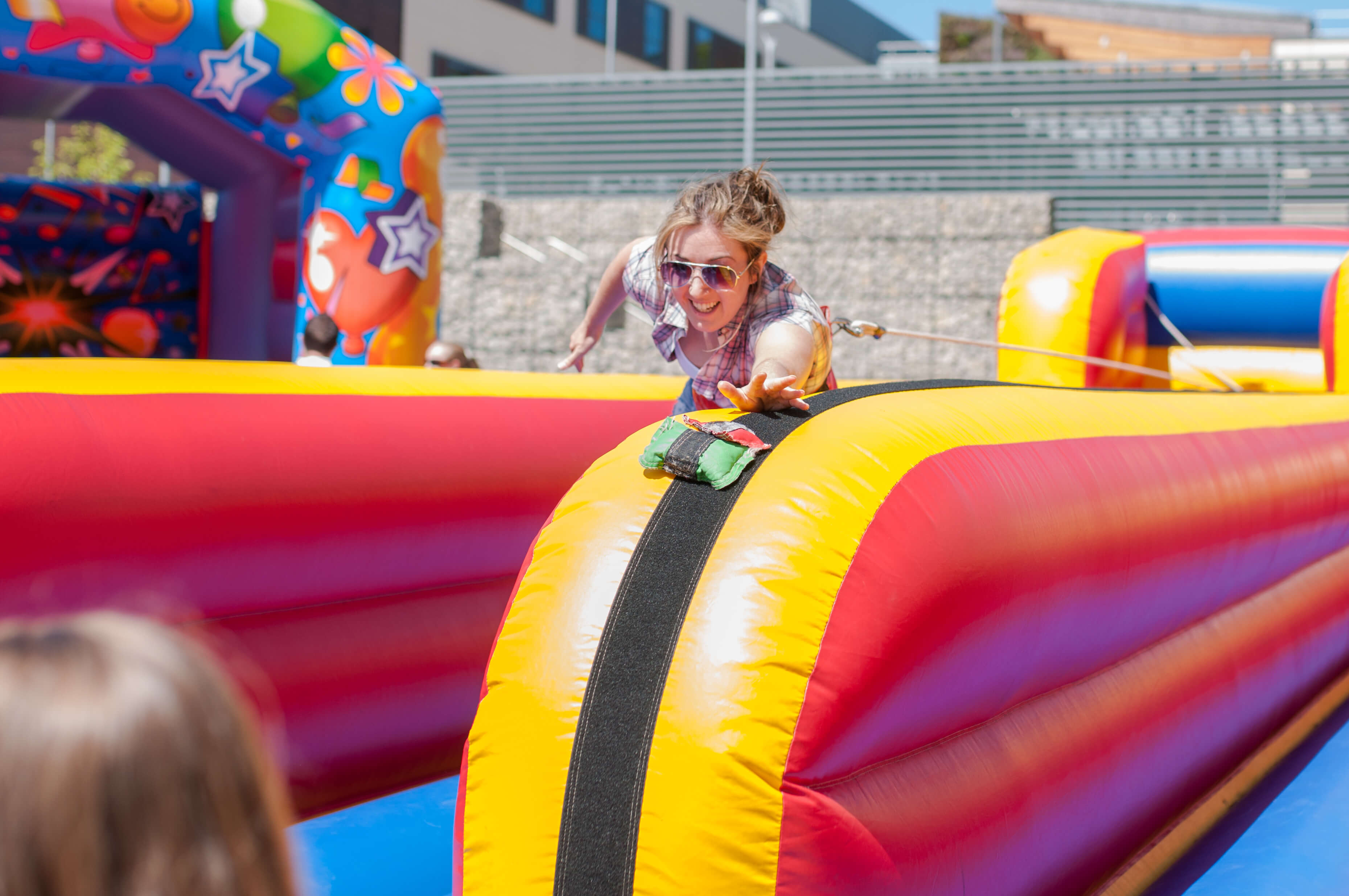 Our mission is simple; to provide the highest quality of care in a world-class clinical environment for the people of Kent.
This means being safe, responsive, effective and well led.
Underpinning this mission are our values; to be caring, confident, dynamic and respectful of staff, patients and visitors. And to operate and communicate with integrity, as a team, to deliver quality and value.
As a result of our staff adopting this vision, we embrace a One Team culture – a way of working that we believe makes our hospital unique. By being open and communicating with our staff, we nurture relationships, respect staff opinions and use their views to help shape our patient's experiences. We want our staff to share their knowledge, share our values and believe in what the hospital can achieve.
After being frustrated at not seeing my patient's journey through in my previous role, transferring to KIMS was surreal. I'm now able to give the high quality of care my patients deserve."
There's a pathway in place for a patient's journey and every one taking responsibility for their own role in that, allows me to do my job well.
Private medical insurance
Taking care of you so you can care for others.
Eye Test
Catch a glimpse of the benefits of life at KIMS.
Life assurance
Reassurance you never want to need.
Holiday
Desert island beach or backpacking in the mountains, me-time is precious.
Discounted Gym membership
Get your blood pumping. Wellness for body and mind.
Pension
Pop the pennies in the pot so when retirement comes, you get the lot.
Flexible working
Yoga type flexible working that brings calm to the crazy of life.
Birthday benefit
Celebrate your day, the KIMS Hospital way.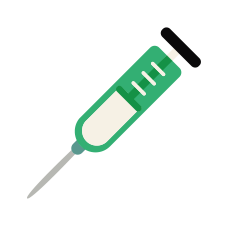 Annual Flu Vaccination
Focussing on your health as well as our patients.
*Some benefits are non-contractual and KIMS Hospital reserves the right to review and withdraw any of its staff benefits as appropriate. For some benefits certain conditions will apply.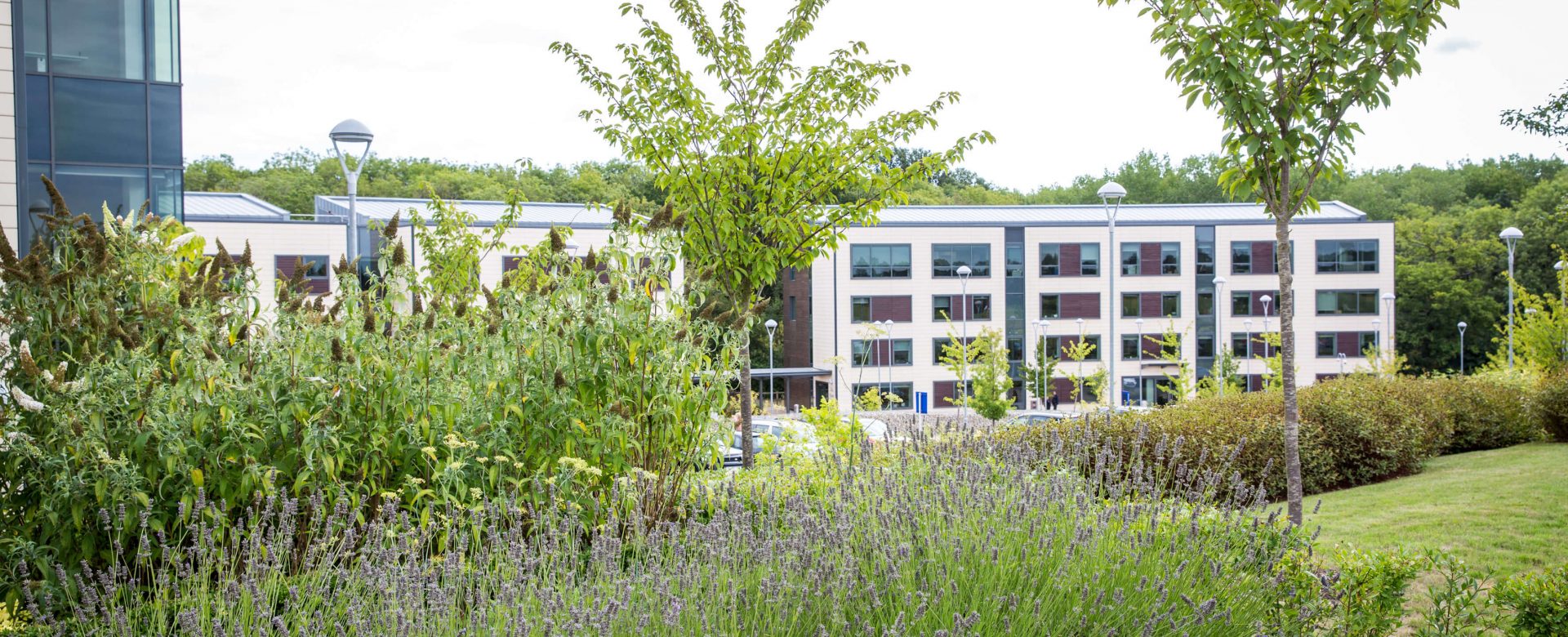 Step 1
Your Application and Interview
Make your application stand out from the crowd; if you want a support role and have hospital experience, tell us. Or if you have specialist clinical skills or experience across multiple modalities, we want to hear about it. If you are then selected for an interview, remember that they aren't just about us asking questions. View it as an opportunity to find out if KIMS Hospital is a place you want to work. For more interview advice, read our top tips.
Step 2
Getting the Job
First of all, whether you get the job or not, our recruitment team will let you know as soon as possible and give you some helpful feedback. If you are offered a job at KIMS Hospital, congratulations! We want the start of your journey with us to be as positive and smooth as possible, so you will be allocated a dedicated recruitment specialist to guide you through all of your pre-employment checks and answer any questions you have.
Step 3
Getting Started
We want you to feel part of the team from the get-go. So your first week will be spent learning all things KIMS through a mixture of classroom and e-learning sessions. You'll also meet the executive team, have coffee with your manager and get to know your way around our amazing hospital. We also hold monthly inductions so that you can meet some other fresh-faced new starters.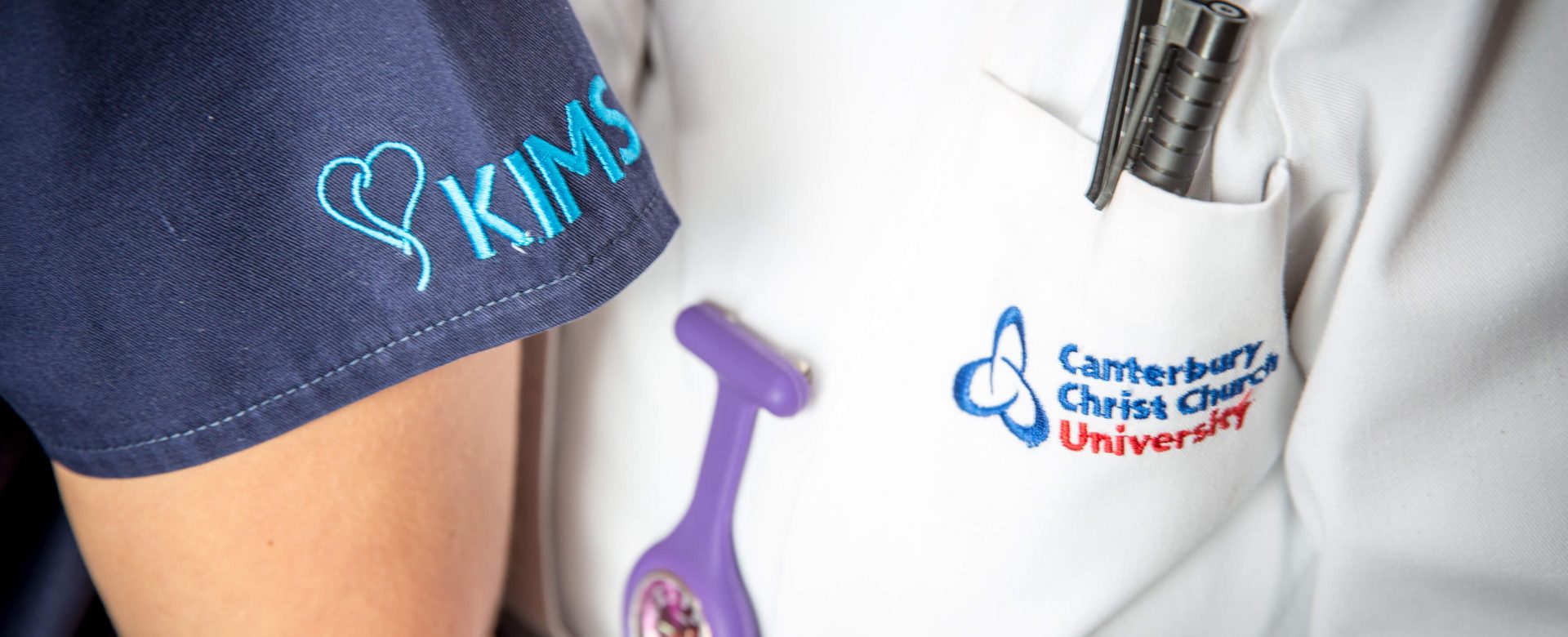 Training and Development
Supporting you in being the very best version of yourself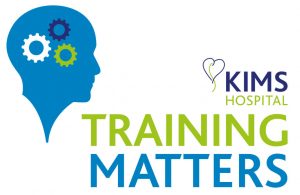 It's a fact of life. Technology, procedures and processes evolve and therefore, so must our skills. Whether it's professional or interpersonal, we know that in order to maintain our excellent services and be at the forefront of patient care, all of our staff need to be supported in their development.
We have a dedicated training department who provide opportunities, advice and support to all of our staff. Every staff member receives a Training Matters brochure, promoting the ways in which we support your growth and expand your opportunities. Because whatever your role, there is always scope to progress.
From preceptorships to computer skills, we've got the tools to help you achieve your goals. It's in our interest to make you the best you can be.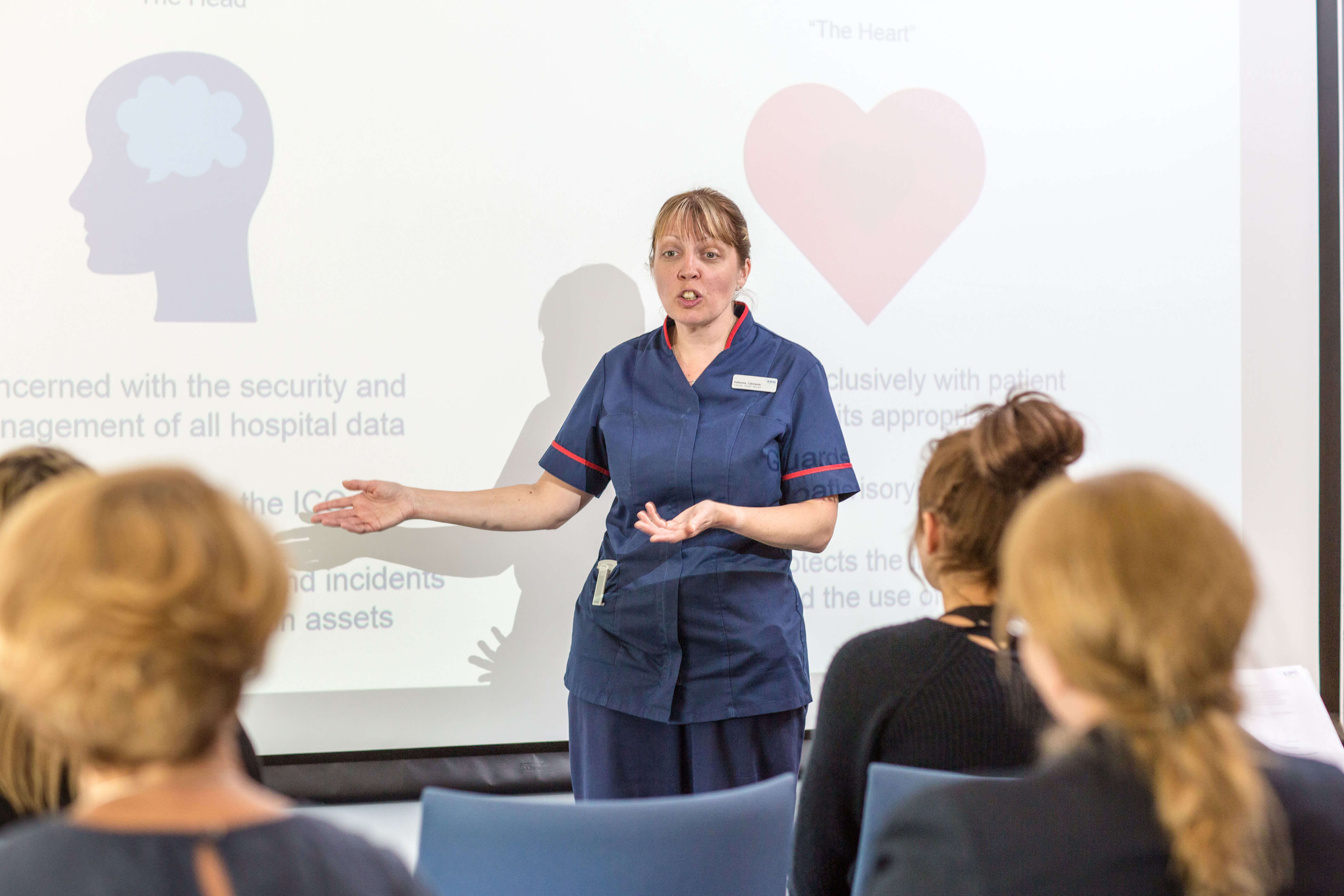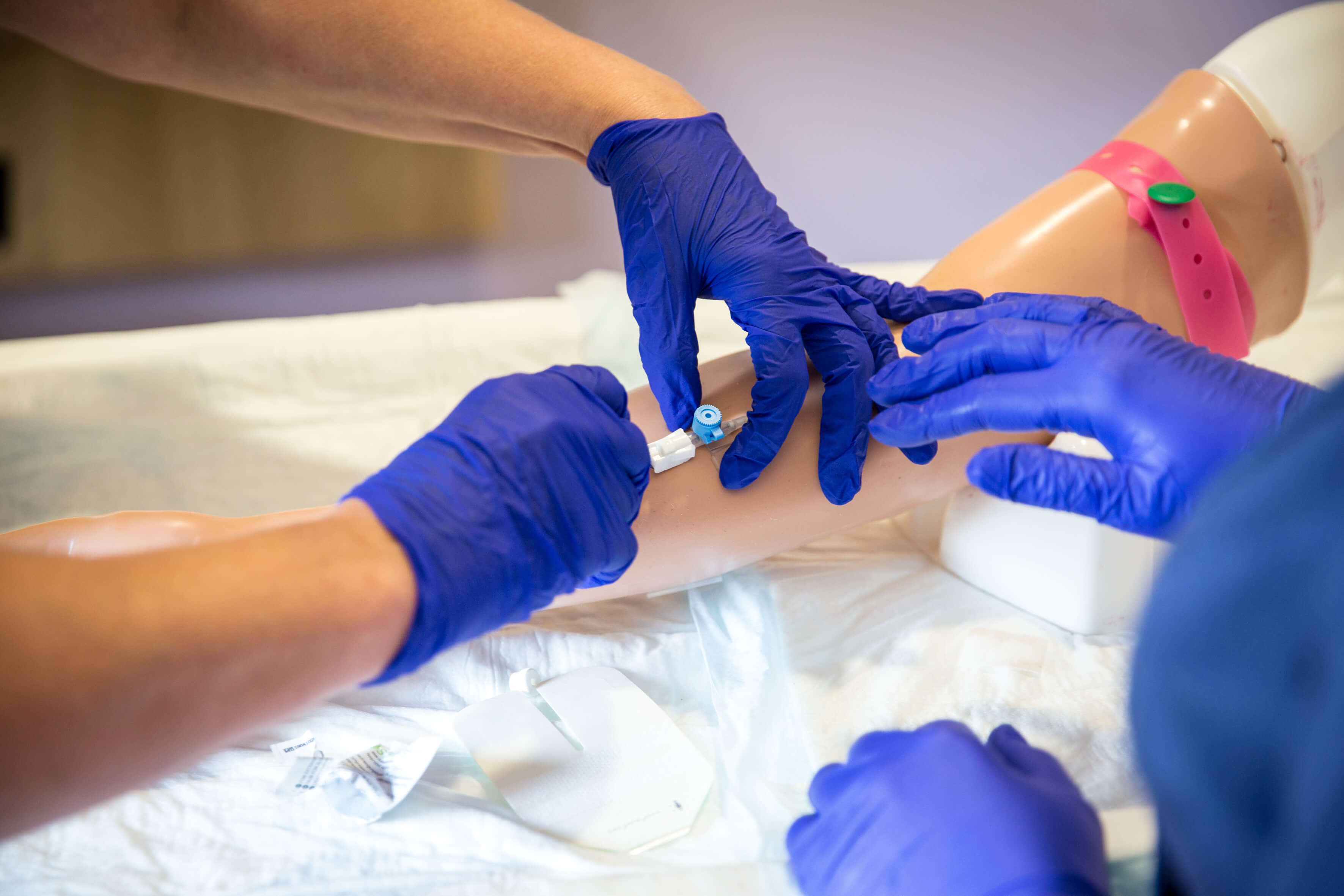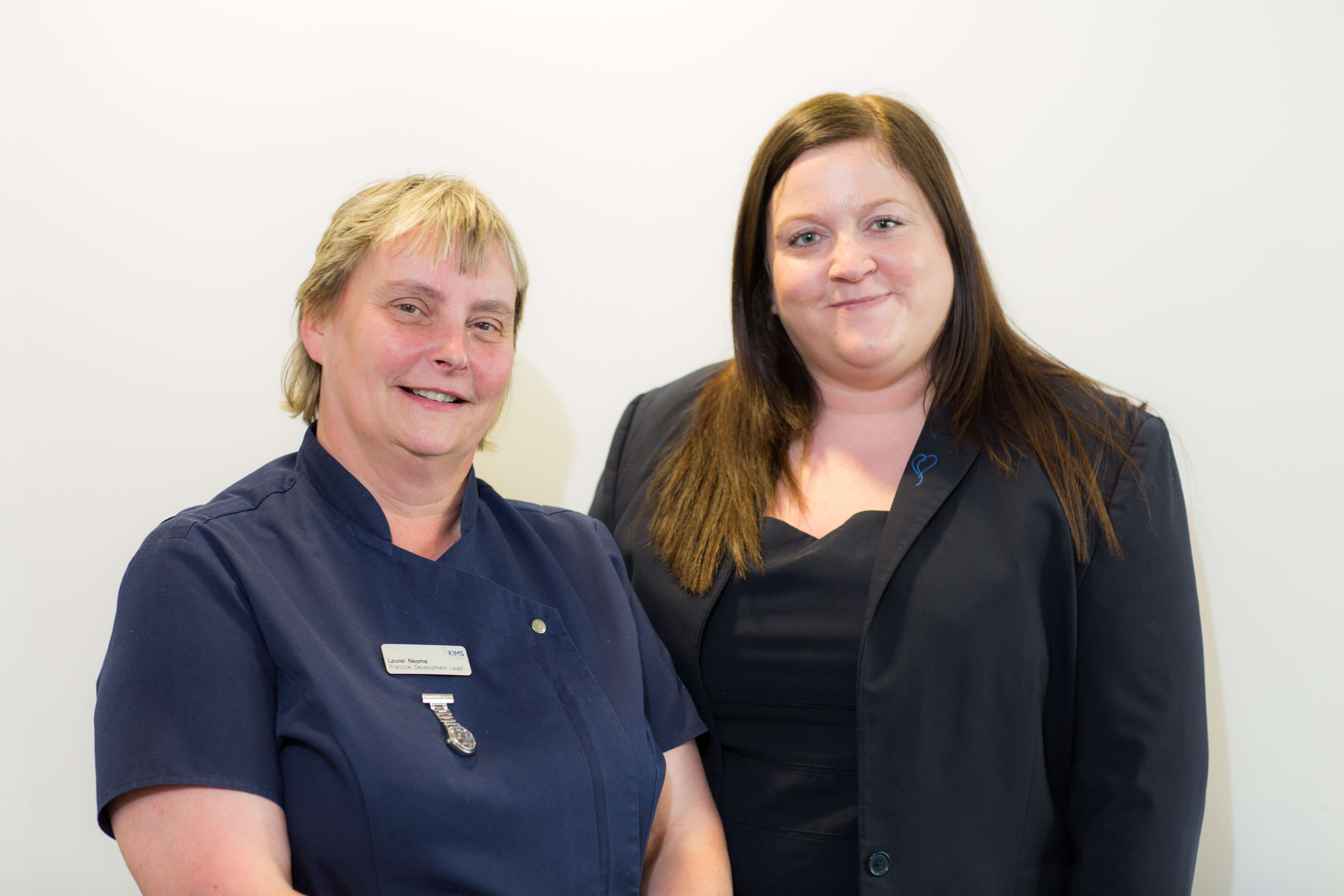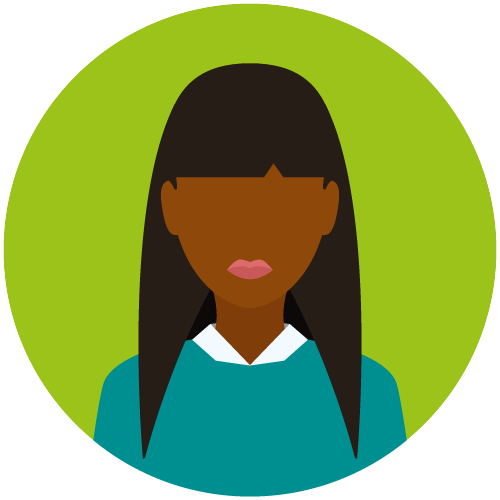 No red tape, no feeling like I couldn't nurse, no absence of support. Actual preceptorships and actual nursing. That's what I got at KIMS Hospital.

Staff Nurse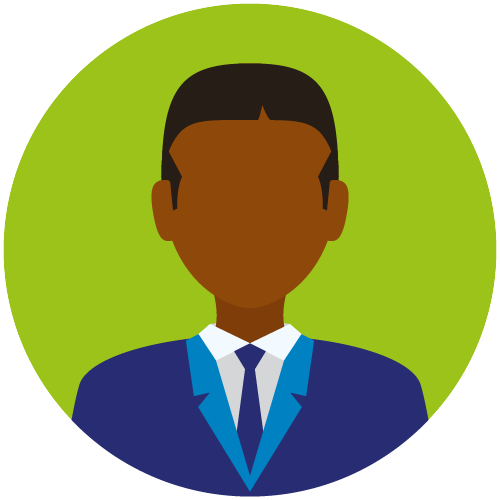 I've learnt so much. Every week there is something new. I'm exposure to new skills and new procedures all the time. And I feel confident in growing my skills.

Radiographer
Equality in our hospital is evident in everything we do. Regardless of where you come from, what age you are or what you believe, it's your contribution to our hospital that counts.
Bold, strong and fair, equality and diversity is fundamental to our One Team culture and something that makes our hospital different. We believe our strength comes from our diversity and its cohesion. Every member of staff contributes to, and becomes a part of KIMS Hospital because they share our vision and values; to work as One Team.