Liposuction is a cosmetic procedure to remove fat from areas of the body where more stubborn fat deposits tend to collect, such as the stomach, hips and thighs. The cosmetic teams we work with can provide you with the advice and support to make the best decision for your needs.
Cosmetic procedures to support your health and lifestyle
Liposuction is generally best suited for those that maintain a healthy diet and exercise regime but are struggling to lose areas of stubborn fat; similarly, some people who have experienced a significant amount of weight loss sometimes find they are unable to lose fat in particular areas.
Liposuction relies on the elasticity of your skin, and may not be suitable for some patients. Many people report that the results of liposuction have helped to reshape areas and improve the proportion of their body.
You can see expert consultants and book an initial consultation at either one of our facilities below. All surgical procedures will be carried out at KIMS Hospital in Maidstone.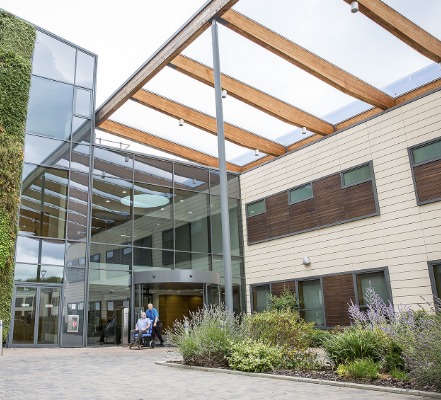 KIMS Hospital, Maidstone
Find out more about the facilities available at KIMS Hospital.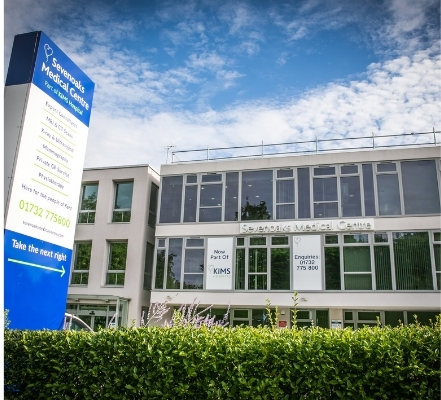 Sevenoaks Medical Centre
Find out more about Sevenoaks Medical Centre, our consulting and diagnostic facility for patients in West Kent.
Prices & payment
We offer a guide price of:
Liposuction
£2,700 - £5,650
The guide price is based on the usual clinical needs of patients. For more information, please see our terms and conditions.
What does liposuction involve?
Depending on the requirements for your procedure, general or local anaesthetic may be used. During the procedure, your Consultant will make a small incision in the skin of the affected area to insert a thin metal tube. This is attached to a vacuum pump, which your Consultant will move back and forth to remove the fat.
Where will my surgery take place?
Regardless of where you had your initial consultation, all surgical procedures take place at KIMS Hospital in Maidstone. Most outpatient appointments, including follow up appointments with your Consultant, can take place at either KIMS Hospital or Sevenoaks Medical Centre.
How long will I need to stay in hospital for?
You may need to stay in hospital overnight following your procedure, although this will usually depend on the intensity of your treatment. Your Consultant will discuss this with you before you come in for surgery.
Will I be in pain after liposuction surgery?
You will be given pain relief medication to help with any swelling and discomfort following treatment. Depending on the areas treated, you may need to wear compression clothing and bandages for several weeks to help minimise swelling.
How long will it take to recover from liposuction?
Your Consultant will advise you around the length of time before you can resume normal activities or returning to work, but you should avoid any strenuous activity for several weeks following.
Make a general enquiry

Appointment enquiry
Our team are on hand to help answer any queries you might have about coming to KIMS Hospital. You can use the form below and one of our team will be in touch. Alternatively to speak to a member of our team, please call 01622 237 500.
If you would like to book an appointment, you can use the form below and one of our team will be in touch.
Alternatively to speak to a member of our team, please call 01622 237 500.