Our hips are stable joints that bear a lot of weight. However, we all overdo it sometimes and, over time, they can become prone to problems and tightness. If you are experiencing hip or groin pain that's affecting everyday activities, the important thing is to seek help before the pain and your hip function worsens.
Keeping you pain free and healthy
The first step is to have a consultation with a specialist to get the treatment you need for a full and fast recovery. Your Consultant will ask you about your lifestyle and medical history to determine possible causes of your hip pain, they will examine your hip, and you may be referred for a scan.
We offer the following treatments to diagnose and treat hip pain:
Diagnostic Imaging

X-Ray, CT and MRI
Physical Therapy
Surgery (such as a hip replacement)
You can see expert consultants and have a range of scans and tests at either one of our facilities below. If you need a procedure or surgery, this will be carried out at KIMS Hospital in Maidstone.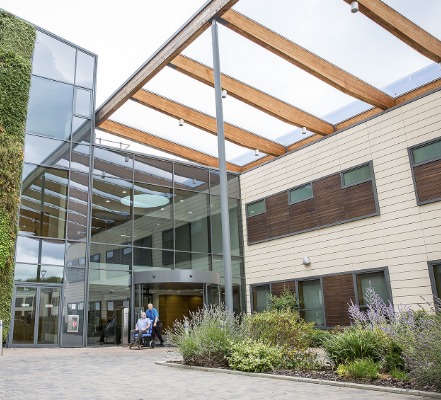 KIMS Hospital, Maidstone
Find out more about the facilities available at KIMS Hospital.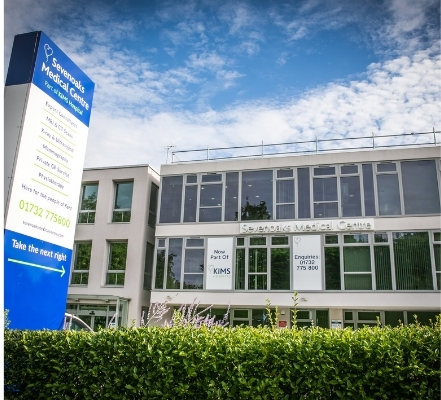 Sevenoaks Medical Centre
Find out more about Sevenoaks Medical Centre, our consulting and diagnostic facility for patients in West Kent.
Prices & payment
Our enquiries team are happy to provide a price for this treatment upon request.
The guide price is based on the usual clinical needs of patients. For more information, please see our terms and conditions.
Do I need a hip replacement?
Hip pain won't necessarily result in the need for a hip replacement, as it depends on the root cause of the pain. For some cases, the recommended treatment may be a course of Physical Therapy or injections. Where the joint itself has become damaged, usually through arthritis, you may decide to have hip replacement surgery. Your Consultant will discuss the best options for your treatment with you.
Where would my treatment take place?
Most outpatient or follow up appointments, and some Physical Therapy treatments, are available at either KIMS Hospital or Sevenoaks Medical Centre, regardless of where you had your initial consultation. If you need hip replacement surgery, this will take place at KIMS Hospital in Maidstone.
Make a general enquiry

Appointment enquiry
Our team are on hand to help answer any queries you might have about coming to KIMS Hospital. You can use the form below and one of our team will be in touch. Alternatively to speak to a member of our team, please call 01622 237 500.
If you would like to book an appointment, you can use the form below and one of our team will be in touch.
Alternatively to speak to a member of our team, please call 01622 237 500.